Product Lifecycle Management (PLM)
In a fast-moving business ecosystem, the development of innovative new products is becoming more complex. Companies face multiple challenges. Sustainability, quality, time to market, and profitability are some of them.
Therefore, there is a need to improve the collaboration and the management of the data that are generated. To be competitive, companies need to rethink their processes and to leverage the new technologies at their disposal.
Thus, Product Lifecycle Management (PLM) platform and processes become a necessity and an asset.
Our consultants are here to help you go through your Digital Transformation journey. We have adopted an approach based on delivering value, by focusing on our customer's critical business processes.
Our team has experience in diverse industries such as Industrial Equipment, Aerospace, Automotive, Package Goods, and Architecture Engineering and Construction (AEC). Our consultants are dedicated to delivering value. Also, our engagement model is tailored on supporting you in all the steps of your journey.
Optimec Consultants is a Dassault Systèmes Business and Training Partner. Dassault Systèmes' 3DEXPERIENCE is the leading PLM platform available now on the market. With the option to be deployed on Cloud and on Premise, it provides flexibility based on your IT needs.
Our consultants are all certified-on Dassault Systèmes products. Also, as a Training partner, we can provide all Dassault Systèmes tailored or off-the-shelf trainings.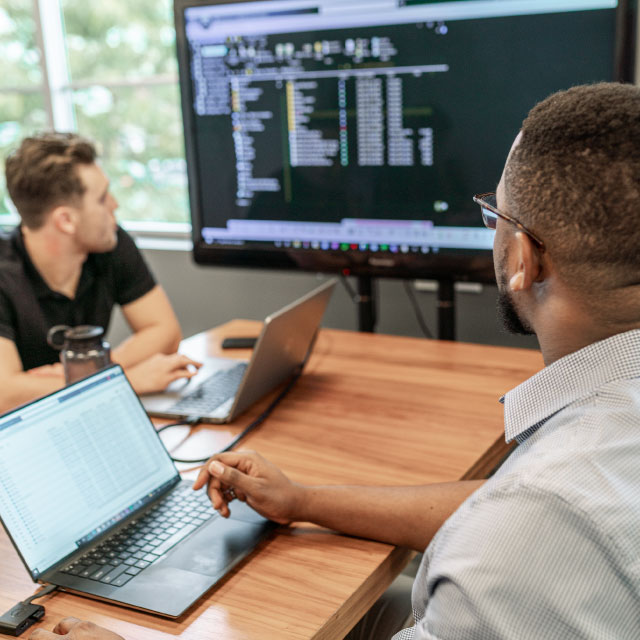 PLM is a Business Strategy put in place to manage the complete lifecycle of a product, from its conception through its design, manufacturing, operation, and disposal. Processes, methodologies, tools and software are needed to be implemented to support this initiative. Historically used in the Automotive and Aerospace industries, PLM is now adopted in other industries such as Package Goods, Life Science, Architecture and Construction.
From managing CAD data, PLM platforms have now evolved into multidisciplinary Enterprise solutions. With the new technological breakthroughs, PLM has evolved to incorporate processes from multiple business units and department (Engineering, Manufacturing, Document Management, Project Management, etc.). It now supports many stakeholders involved in product development, that are not working on the product engineering. By implementing these business processes, PLM platforms are effective tools to break silos and to foster collaboration.
We are now reaching the fourth generation of PLM. PLM 4.0 emphasis on leveraging data by integrating and enriching information coming from different Systems. It leverages the latest technologies such as IIOT integration, Artificial Intelligence, Virtual Reality, Big Data and much more. Using data as an asset, the new PLM platforms are reshaping the way we develop products.