Advanced Simulation for SOLIDWORKS users
It isn't always easy to find the perfect software to simulate according to your challenges. As a SOLIDWORKS' user, in some cases, SOLIDWORKS Simulation might be more than sufficient. However, SOLIDWORKS Simulation capabilities could simply not be enough while trying to achieve more advanced or more accurate simulations.
At Optimec Consultants, we enjoy complex and advanced simulations. In fact, our Team works daily in delivering projects, leveraging a panoply of tools and methodologies, to support our customers, in a variety of industries.
We can help you to select the right software, the right computing solution and the right methodology to satisfy your simulation needs. In fact, our advanced simulation offer is adjusted to YOUR specific applications. Do not hesitate to contact us to explore with our experts the solution that suits you better.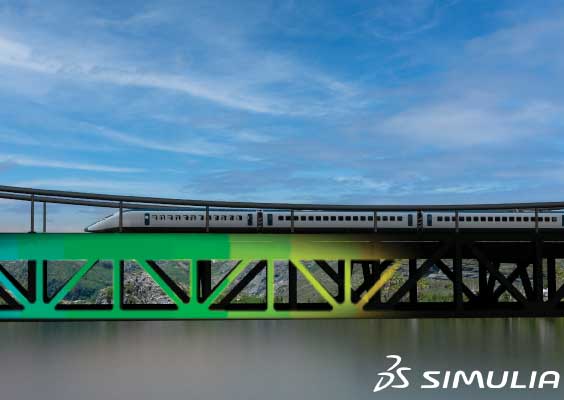 Advanced Simulation
Do you know SIMULIA by Dassault Systèmes?
SIMULIA offers a portfolio of advanced simulation products based on market-leading technology in user-friendly and high-performance environments. SIMULIA technology covers several simulation disciplines, such as structural mechanics, computational fluid mechanics, multibody dynamics and electromagnetic field simulation, for a truly multiphysics approach to simulation. The SIMULIA technology portfolio also includes tools for process integration, system design and optimization.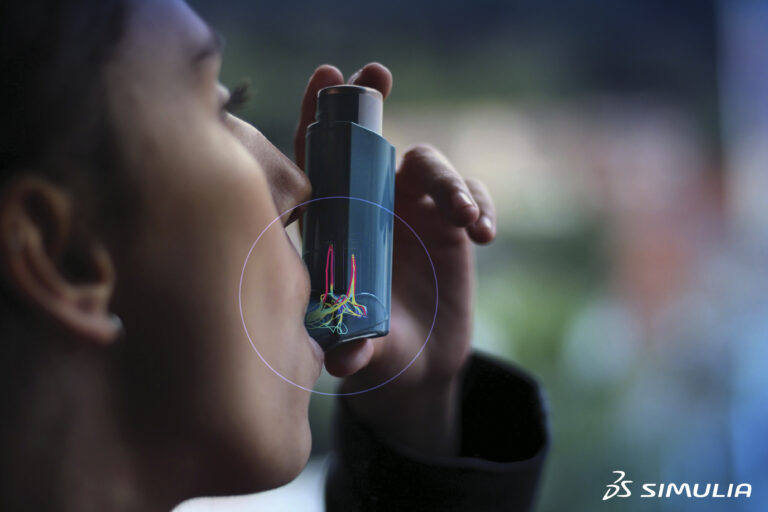 Advanced Simulation
When should you consider advanced SIMULIA solutions over Solidworks Simulation?
When you face non-linear behaviour such as large deformation, non-linear material (example: hyperplastic) or managing contacts.
When you need to anticipate failure under repeated or otherwise varying load which never reaches a level sufficient to cause failure in a single application (Fatigue)
When you need to accurately simulate non-structural physics, such as Thermal Analysis, CFD, Electromagnetic field, multi-body dynamics, vibro-acoustics.
When you need to run explicit simulations. Typical applications for an explicit simulation are crash test and blasting.
Advanced Simulation
The power of Advanced Simulation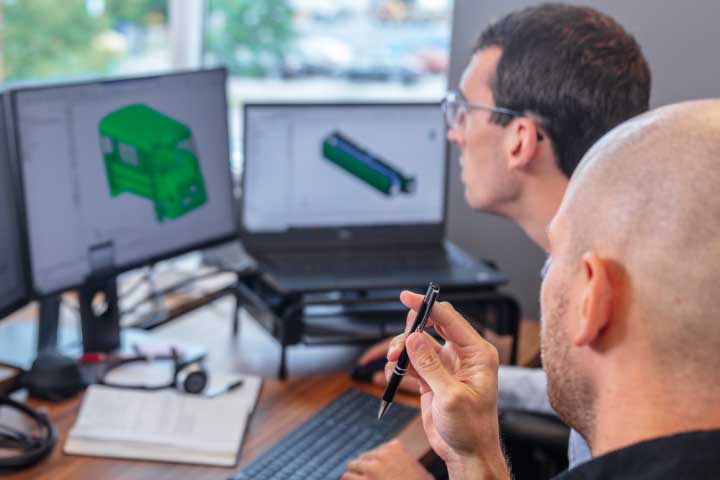 Advanced Simulation
Why working with Optimec Consultants?
Take advantage of our 20 years' expertise in advanced engineering solutions, with the Engineering Process Accelerator Packages. These are proven integrated turnkey solutions that include cutting edge tools, training and side-by-side mentoring, to take you from the first baby steps to complete autonomy.Quick start up solution cloud based
Empower your engineering with realistic simulations.