About US
Get it right the first time
Optimec Consultants offers a wide range of computer-aided engineering services, and best in class engineering software to help customers drive innovations by using simulation driven design processes.
Advanced Finite Element Analysis and product optimization is the core of our expertise.
With more than 20 years working in CAE consulting and software sales, our specialists possess a rich and diversified stock of knowledge and expertise to successfully support customers in new product development projects.
testimonials
What They Say
I have been working with Optimec for the last few years. It has always been a fruitful collaboration combining our in-house methods with their approach. They have been able to support us on a broad range of topics as stresses, vibration, and CFD. I would recommend Optimec Consultants without hesitation to anyone looking for support in product development.
I have been collaborating with Optimec Consultants over the last 15 years and have always been impressed with the complexity of the engineering problems he and his team are ready to engage on. If you have no or low experience on validating your product design virtually, I wouldn't hesitate to review how your existing Design and CAE process can be overall improved. Mathieu is professional, trustworthy, experienced and very capable
Optimec have a good team and it's easy to work with them. They have nice tools and solutions. Happy to have them as design partner. Many thanks for there concern and interest.
I have been working with Mathieu on many FEA and simulation projects in the last 10 years. Mathieu and his team at Optimec always deliver high quality work with very thoughtful recommendations. The results they provide are real-life solutions. Mathieu is a skillful engineer, team player and a very good open mind human being
When I think about Optimec Consultants, "exceptionally good" are the words that come to mind. For over 15 years, I have had the pleasure of working with Mathieu, on various FEA engineering simulation and design engineering optimization projects, and during which, I have been impressed with his engineering skills, his industry knowledge, and his expertise as well as the projects' final results and his recommendations.….Mathieu's assistance with our engineering simulation projects definitely made a great impact on our clients' product development success.
I have been working with Mathieu for over 20 years. His deep knowledge in FEA combined with many years of experience in different engineering fields makes him the perfect partner for any design projects. I've done enough projects with him to confirm that his FEA simulations fit very well the real life tests. He is always on top of the latest features and potential in FEA and constantly looking to add value in your global engineering process. If you add to his skills a good human being with open mind, transparency, teamwork approach and solution mode mindset than you have the perfect long-term partner.
Working with Optimec Consultants feels like an extension of your own team.  The Optimec team is very welcoming, helpful, and responsive, all while providing a wealth of knowledge in the simulation world.  It truly feels like you're working together on a task or project rather than being one of their clients.  From my past experiences, this is a rare quality that many companies don't possess.  I look forward to a continued great working relationship on many projects to come.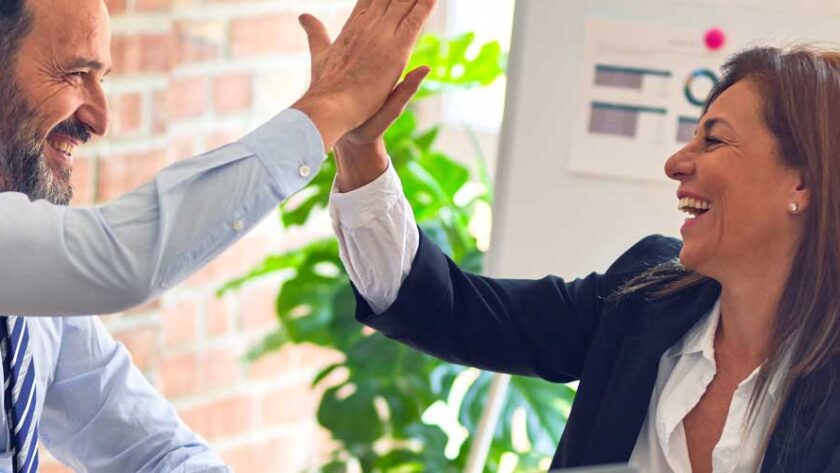 Technology is evolving rapidly. To stay competitive in this ever-changing market, manufacturers must deliver faster products that are not only reliable but customized to the client's needs. Technical changes introduced…
Interested into realistic simulations?