Abaqus FEA software : powerful and complete solution for engineering simulation
ABAQUS FEA Software is the leading technology in the industry for Realistic Simulation with advanced Multiphysics solutions. As a matter of fact, Abaqus FEA is a software suite for finite element analysis and computer-aided engineering.
The Abaqus Unified FEA product suite offers powerful and complete solutions for both routine and sophisticated engineering problems covering a vast spectrum of industrial applications.
For example, full vehicle loads, dynamic vibration, multibody systems, impact/crash, non-linear static, thermal coupling, and acoustic-structural coupling can be done using common model data structure and integrated solver technology from Abaqus Unified FEA.
Because of its high-end non-linear solvers, Abaqus FEA Software gives you an accurate prediction of real-world product behavior without compromise, helping reduce physical tests and related costs. Furthermore, get faster turnaround time to influence the early stage of the design process which increases engineering productivity.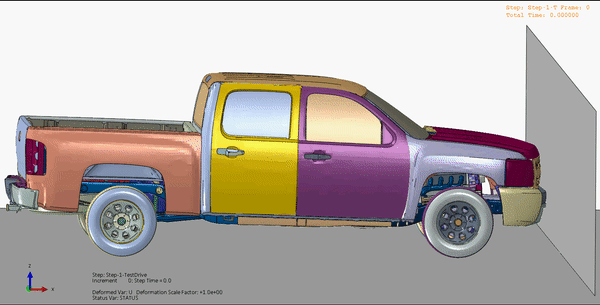 Discover the finite element analysis software of Dassault Systemes SIMULIA. Being a complete solution with implicit and dynamic explicit solvers, ABAQUS FEA Software is an integrated solution that allows the analysis of all real-world physics within one single tool. This reduces the cost and inefficiencies of using multiple disconnected tools.
With its leading technology in contact modeling and non-linear materials, ABAQUS FEA Software offers more accurate simulations and better correlation between tests and analysis results.
The parallel processing technology in Abaqus CAE sets a new benchmark for the industry for speeding up analyses through high-performance computing. Reducing analysis turnaround time enables the examination of multiple and more detailed design scenarios. It greatly accelerates the solution process and boosts productivity.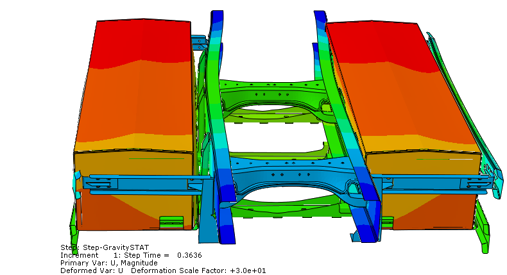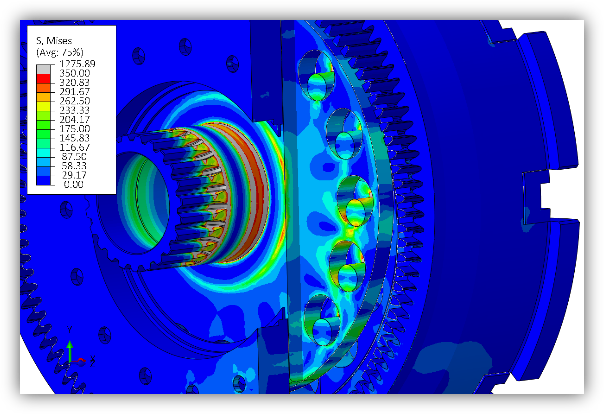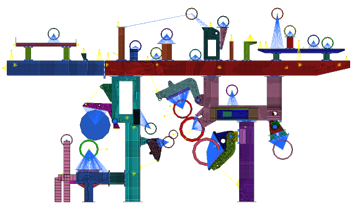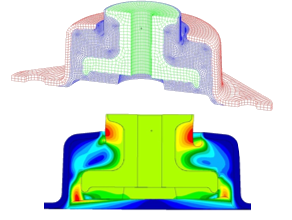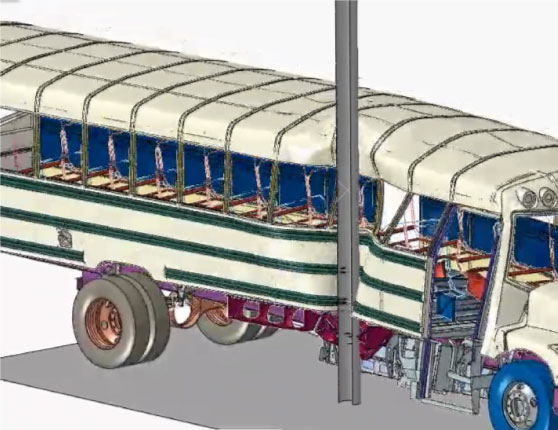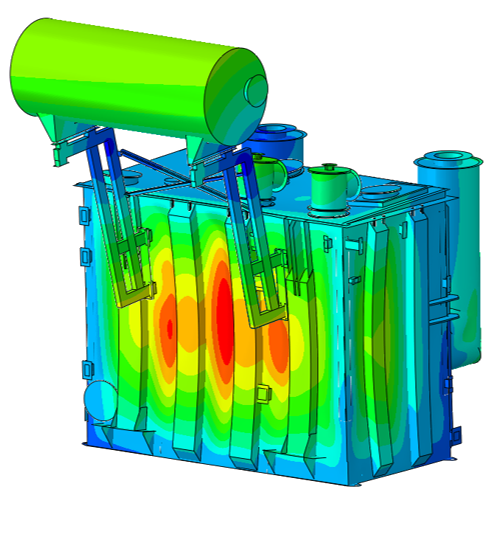 Abaqus has unique features that set it as a
leader
in the
engineering simulation
industry:
Powerful User Interface for Pre & Post Processing within one environment.
Robust and state-of-the-art General Contact capability allowing including multi-body contacts of large assemblies with one click.
Extensive library of material models that can be used to simulate the realistic behavior of products, going from metals and polymers to more complex materials like rubber, soils, and human tissue.
Implicit solvers for linear and non-linear static, vibration, and thermal analyses.
Explicit solvers for short duration dynamic events like impacts (crash) and drop tests.
Fracture and failure prediction
Advanced Multiphysics capabilities for fluid-structure interaction (CEL & SPH) and discrete element modeling (DEM).