Our engineering simulation expertise
The foundation of Optimec is expertise and know-how.
We are an expertise-driven company that focuses every day on developing our employees' talents through best practices sharing, and internal and external training. We always make sure our team members are continuously improving their skills through a fast and constant learning path. Moreover, our partnership with the best-in-class software allows us to enhance our expertise with direct access to an extended team of experts.
Thence, we support our customers on their new product development process with the latest technologies in Computer-Aided Engineering. From consulting projects to software implementations, discover how our simulation expertise can help on challenging engineering projects.
Simulation Expertise
Engineering Simulation
Optimec offers a complete set of engineering simulation technologies, including Multibody Dynamics Analyses (MBD), Finite Element Analysis (FEA) and Computational Fluids Dynamics (CFD).
Our 25 years of experience adding to our partnership with engineering software vendors gives us a leading edge for simulation capabilities, both in terms of access to software technologies and in terms of know-how. Optimec's workforce has worked on several hundred simulation projects so far.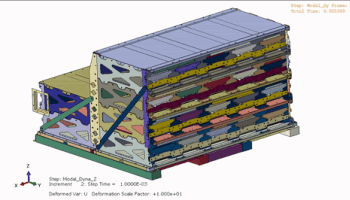 Structural, Thermal & Fatigue Analysis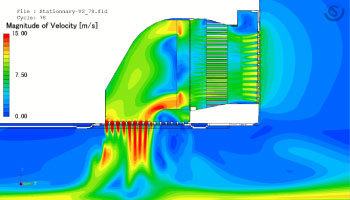 Computational Fluid Dynamics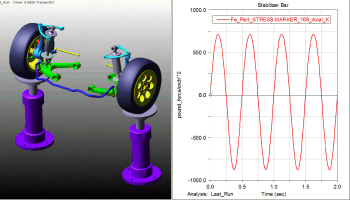 Multibody dynamics and load prediction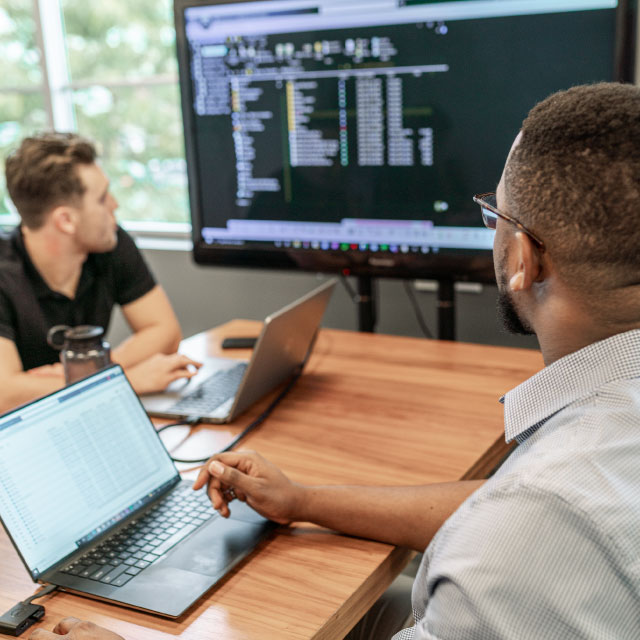 Expertise
Product Lifecycle Management
In a complex and fast-moving environment, developing new products with the typical silos approach becomes more and more difficult. Data has become very important for decision-making. The need for collaboration and data sharing is real. Companies must turn to Product Life Management (PLM) technologies allowing modern sharing of information and connected product development.
Optimec possesses experience and expertise in realizing business assessments of as it is product development processes and leading the implementation of the 3DEXPERIENCE platform with efficient PLM methodologies.
Simulation Expertise
Manufacturing Simulation
Simulation is useful beyond product design; it also helps to simulate manufacturing processes reducing risks of part or tooling defects.
Optimec leverages the best-in-class software solutions to simulate metal forming processes such as sheet metal forming and hot forging as well as joining processes like welding and riveting. Simulation technologies offer tremendous opportunities for gains by validating parts' final shape and preventing tooling failure.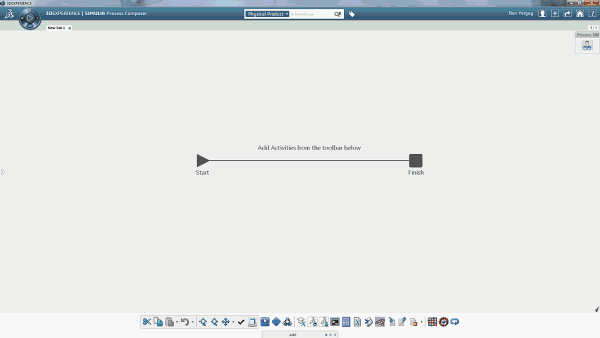 Expertise
Engineering Process Automation
Engineering simulation capabilities are constantly growing with the improvements on the software technologies and with the acceleration of computing power. This progress opens the door to execute more simulations impacting the quality and reliability of simulations, and thus products. Running many simulations for Design of Experiment (DoE) or Optimization routine is more and more popular.
Optimec assists customers automating simulation workflows using custom scripts and tools like SIMULIA ISIGHT or the 3DEXPERIENCE platform.