FE-SAFE : ACCURATE FATIGUE ANALYSIS
The vast majority of engineering failures are fatigue failures of parts subjected to low-level cyclic loads. For instance, predicting crack initiation in parts is crucial to avoid dramatic failures.
FE-SAFE is the leader in fatigue analysis software for Finite Element models. In fact, it offers its users the most accurate and advanced fatigue analysis technology for real-world industrial applications.
Moreover, it is used by leading companies in automotive, heavy trucks, off-highway, marines, defense, offshore, power generation, wind energy, medical engineering, and many other industries.
FE-SAFE has been developed continuously since the early 1990's in collaboration with industry to ensure that it continues to set the benchmark for fatigue analysis software. It was the first commercially available fatigue analysis software to focus on modern multiaxial strain-based fatigue methods.
Likewise, FE-SAFE is renowned for its accuracy, speed, comprehensive capabilities, and ease of use.
With FE-SAFE as an integrated part of your design process, you can
Calculate fatigue life and failure location on your parts
Optimize designs to use less material.
Reduce product recalls and warranty costs.
Optimize and validate design and test programs.
Improve correlation between test and analysis within a single user interface.
Reduce prototype test times.
Speed up analysis times, thereby reducing man-time hours.
Increase confidence that your product designs pass their test schedules as "right first time".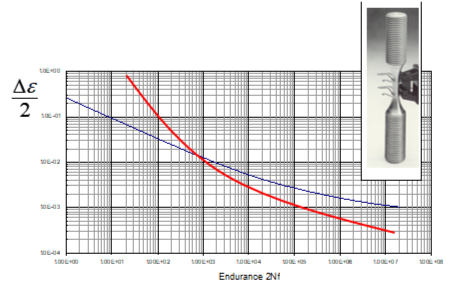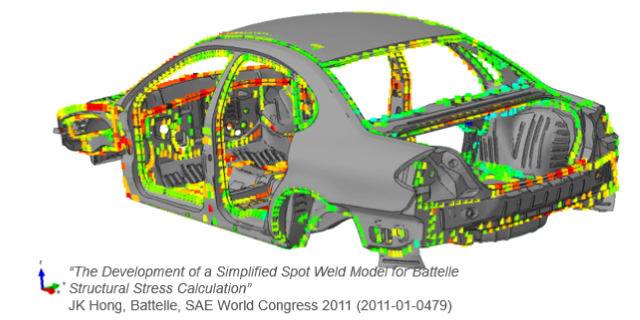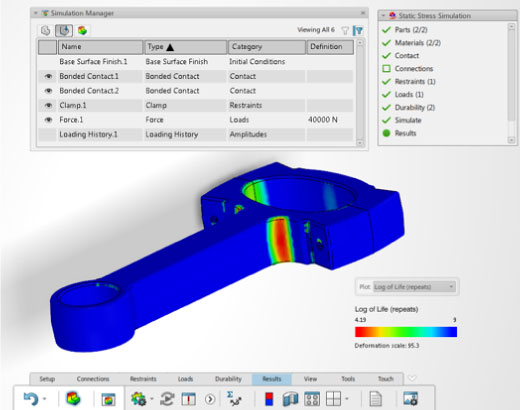 FE-SAFE, the technical leader in durability analysis software for finite element models, includes many advantages. Here are its features:
Calculates fatigue lives at every point on a model, producing contour plots to reveal fatigue lives and crack sites.
Identifies which parts of a duty cycle are most damaging.
Comprehensive material database of strain-life and S-N curve properties, fully validated and cross-referenced to international standards.
Users can add their own materials and material parameters.
Assemblies of different parts, surface finishes and materials can be analyzed in a single run.
Highly efficient parallel processing

allows 

analyzing

 large FE models and 

reporting

 results quickly

.
Advanced multiaxial algorithms.
Direct interfaces to leading FEA suites such as ABAQUS, ANSYS, Nastran.
Add-On modules expanding fatigue evaluations:

Verity for Fe-safe for fatigue analysis of welded joints.
Fe-Safe Rubber for elastomer materials.
Turbolife for thermo-mechanical and creep fatigue