In today's world, product development is becoming more sophisticated. Customer preferences are evolving, and manufacturers need to develop products that offer the best experience at the best price.
The development of complex products and innovative solutions necessitates the collaboration of experts from different backgrounds. Consequently, effective management of collaboration among cross-functional teams has become an even more crucial aspect of successful product development.
This article aims to address how to solve the current challenges that product managers face regarding multidisciplinary collaboration.
Facing the main challenges encountered by product managers
One of the biggest challenges that product managers face is delivering products on time and within budget. According to a 2021 Project Management Institute (PMI) report, the following trends can be observed in the manufacturing industry:
 Only 53% of projects are delivered on time.
13% of projects fail to be completed at all.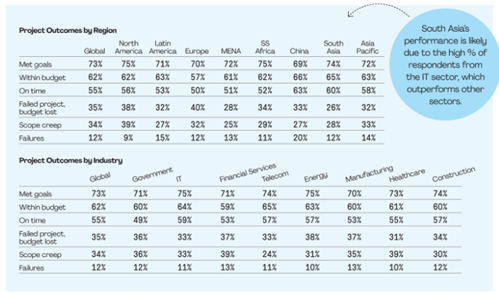 To address these issues, companies must focus on reducing non-value-added activities. Stakeholders can devote more time to working with others to achieve shared goals and objectives.
While collaboration can offer multiple benefits in delivering innovative products, it also presents several challenges.
Here are three challenges that product managers often encounter:
1. Disconnected product development teams (silos)
Continued reliance on multiple product development systems is a key challenge for many businesses.
Each discipline/team focuses on its specific development activities without an overall sense of the final product. Incompatibilities between the systems used create barriers to exchanging data between different disciplines. This disconnected data can lead to redundancy and make it difficult to visualize a comprehensive company-wide target.
Breaking silos is an important step to enable stakeholders to make critical decisions rapidly based on reliable data. Furthermore, different disciplines can leverage collaboration by sharing knowledge across business units, thus reducing the time required to develop and certify a new product.
2. Globalization
Limited access to human resources is another significant challenge.
With the increasing trend of globalization and remote work, enterprises are relying more on talent from different geographical locations.
According to a report by McKinsey titled What 800 executives envision for the post-pandemic workforce, 85 percent of companies have accelerated the digitalization of employee interaction and collaboration.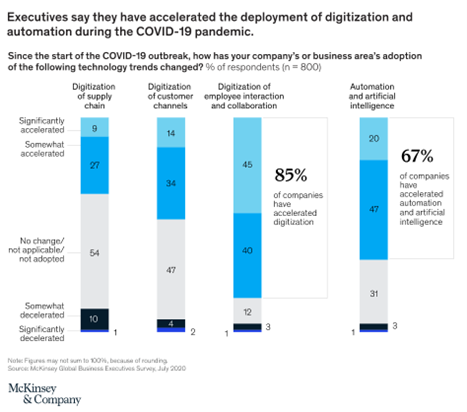 This approach necessitates the availability of up-to-date information in real-time from anywhere.
Besides recruiting, outsourcing could be considered a cost-effective way to access expertise. Therefore, organizations should establish infrastructure and business processes that support collaboration with external resources while ensuring controlled data sharing.
3. Security
As one cannot be compromised at the price of the other, maintaining a balance between accessibility and security is crucial.
As mentioned previously, with globalization enabling collaboration with professionals from all over the world, enterprises are heavily investing in IT solutions to improve collaboration and productivity. However, cyber threats and security breaches remain significant concerns.
Since the average total cost of data breaches was nearly 4.24 million USD in 2021 and increases by 10% yearly (Cost of a Data Breach Report 2021, IBM), organizations need to implement robust measures to prevent internal and external threats. Therefore, ensuring that individuals have appropriate access controls helps reduce the risk of intellectual property theft.
3DExperience on the cloud: How to become more collaborative?
The 3DEXPERIENCE platform on the cloud is a collaborative business platform that allows digital connections between people, data, and processes.
The 3DEXPERIENCE platform on the cloud provides four features that improve multidisciplinary collaboration.
1. Integrated process in the platform
The 3DEXPERIENCE platform on the cloud offers a collaborative environment where all disciplines and business departments are integrated. It allows tracking and controlling the lifecycle and versioning of data from third-party software and native applications. Its interoperability facilitates seamless data exchange between different systems, enabling governance of product development progress at a high level.
Configuration management, change management, and other essential processes for product development are native to the 3DEXPERIENCE platform. These features can be aligned with the company's business processes to enhance product quality and deliverability. In addition, data from other systems can be used as input for those processes.
Here is an example of problem resolution through a change action: The lifecycle and the version of the object are managed in 3DEXPERIENCE, even though the CAD master is a different system.

2. Cloud-Collaboration
The 3DEXPERIENCE platform on the cloud can enhance the productivity of an organization by enabling team members to work from anywhere.
Thereby enabling real-time collaboration on version-controlled data. Moreover, the cloud solution provides a centralized location to store data, eliminating the need for manual exchange of files among team members.
Additionally, users aren't limited to native applications and widgets provided by the platform. The Power'By Technology enables collaboration on the 3DEXPERIENCE with third-party software.
Cloud solutions require minimal IT infrastructure and offer scalability, enabling quick solution deployment and easy onboarding of new users for businesses.
Not sure about cloud solutions? Read our article on the topic.
3. Data security
The 3DEXPERIENCE platform on the cloud provides a secure environment to manage and share product development data. Data accessibility is defined by the platform's administrator, ensuring that users only have access to the data relevant to their role.
Such features help reflect the organizational structure of the company.
Organizational rules can also be implemented, and IP export controls can be configured for additional security measures. It regulates and restricts the unauthorized export of sensitive information and technologies based on location and other criteria.
On the infrastructure side, the 3DEXPERIENCE platform has been designed to meet compliance requirements, manage security systems [ISO 27001:2017], and protect privacy [ISO 27001:2019], guaranteeing that the necessary precautions have been taken to design a secure infrastructure for the platform.
4. Consolidation of the information under a single structure
The 3DEXPERIENCE platform on the cloud allows the consolidation of all product-related information into one unified structure. The platform enables stakeholders, such as designers, engineers, manufacturing engineers, and project managers to have a clear view of the developed product. Thus, the platform streamlines product development activities, which helps reduce errors and delays.
Depending on their platform role and access, users will see data relevant to their work. For instance, a product manager can access an overview of the developed product with the most recent data.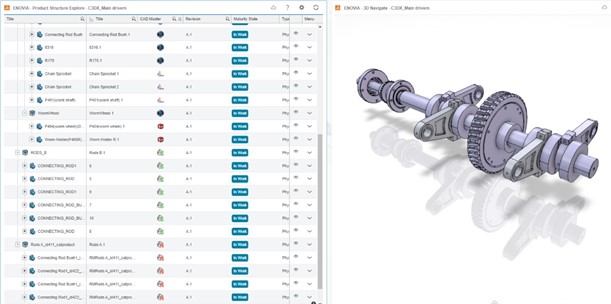 To conclude, the 3DEXPERIENCE on THE cloud is the ideal multidisciplinary collaboration management tool offering a range of benefits, such as
Security
IP integrity and accessibility [or IP centralization]
Robustness
Scalability
The platform provides a centralized workspace that enables users to work from anywhere in the world. People, processes, and data are all connected, allowing real-time collaboration on a single source of reliable data.
Furthermore, the availability of connectors for third-party software allows product managers to create a unified view with a complete definition of the product structure.
What is the 3DEXPERIENCE platform?
The 3DEXPERIENCE platform is the ONLY BUSINESS EXPERIENCE platform that provides software solutions for every department in your organization, from engineering to marketing to sales. It supports the entire value creation process and helps create differentiating consumer experiences. With a single, easy-to-use interface, it powers INDUSTRY SOLUTION EXPERIENCES based on 3D design, analysis, simulation, and intelligence software in a collaborative and interactive environment. It is available on-premises and in public or private cloud environments.
Interested in the platform? Our team will be pleased to assist you. Contact us today!