The 3DEXPERIENCE : The all-in-one engineering platform
Stop the silos-thinking approach and improve your engineering and development processes with the 3DEXPERIENCE platform. An all-in-one engineering and business platform that allows you to collaborate with your team at any time from anywhere.
3DEXPERIENCE platform
Connected Engineering
The 3DEXPERIENCE is an all-in-one solution that traditionally comes from the products CATIA for CAD, SIMULIA for CAE, ENOVIA for PLM and DELMIA for Manufacturing that have been integrated under one common interface to empower collaboration within the company and with partners.
Collaboration and efficiency are facilitated because users are working on a centralized database managed by ENOVIA processes. No more file-based work where the information is scattered throughout the company, difficult to find and of low quality.
With the 3DEXPERIENCE platform, all product development-related information resides in the database with meta data captured on the fly making it easy to find, reliable, and always up to date. It becomes one single source of truth. Being in the era of bid data and analysis, it has never been so important to have access to high-quality data and to manage it efficiently to drive innovation.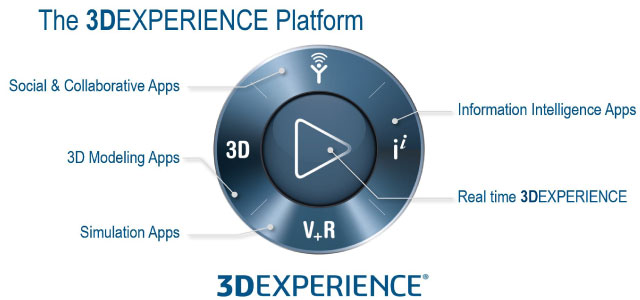 3DEXPERIENCE platform
Benefits
Dassault Systèmes' popular product development tools (CATIA, SIMULIA…) were reconfigured in terms of roles that contain applications (app) within which resides the traditional functionalities. With multiple roles available on the platform, you can easily innovate working on design, engineering, simulation, manufacturing, marketing, and at the same time ensure governance and collaboration on the tasks.
The 3DEXPERIENCE is fully customizable by purchasing only the roles needed for your team. Data management is possible with on-premise options or cloud option.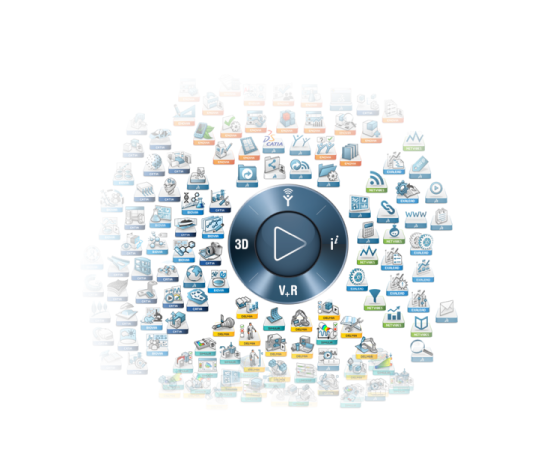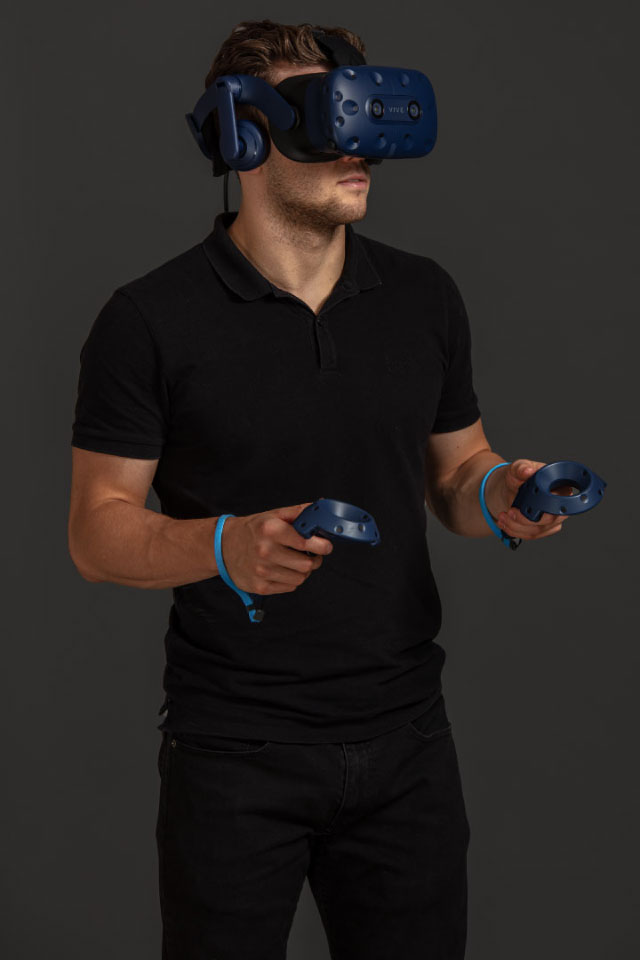 3DEXPERIENCE platform
Processes
The 3DEXPERIENCE includes many processes that let you accomplish all engineering processes you need to.
Design and Simulation (MODSIM)

Enable MODSIM capabilities by building simulation models directly on the CATIA geometry model allowing access to geometric parameters to drive simulations.
Changing the geometry automatically changes the simulation model, accelerating design iterations.
Deploy Design of Experiment (DoE) and optimization workflow with geometric and simulation parameters together.
Collaboration and Review

Share design and simulation status on web dashboard accessible on any devices.
Realize design reviews without CAD roles.
Create simulation dashboard to dynamically review results using light-weight results.
Virtual Reality

Access out-of-the-box (OOTB) functionalities for virtual reality allowing connecting an HTC Vive Pro-kit.
Make 3D design reviews with colleagues, customers and suppliers in a virtual environment using the latest technology.