At Optimec, it is all about our customers!
Since its beginning in 2002, Optimec Consultants has been focused and passionate about the Computer-Aided Engineering (CAE) technologies and the benefits they bring to our customers to drive more innovations.
Today Optimec Consultants is a leading provider of turnkey solutions, including high-end engineering software and professional services. Our team is multidisciplinary, from micro to system level, with a focus on research and development and manufacturing customers.
Optimec works with innovation-driven manufacturers across industries, bringing added value in new product development processes by shortening their time to market and decreasing costs, while improving quality and reliability of products.
Interested to see who is part of Optimec
About Us
What Our Clients Say
I have been working with Optimec for the last few years. It has always been a fruitful collaboration combining our in-house methods with their approach. They have been able to support us on a broad range of topics as stresses, vibration, and CFD. I would recommend Optimec Consultants without hesitation to anyone looking for support in product development.
I have been collaborating with Optimec Consultants over the last 15 years and have always been impressed with the complexity of the engineering problems he and his team are ready to engage on. If you have no or low experience on validating your product design virtually, I wouldn't hesitate to review how your existing Design and CAE process can be overall improved. Mathieu is professional, trustworthy, experienced and very capable
Optimec have a good team and it's easy to work with them. They have nice tools and solutions. Happy to have them as design partner. Many thanks for there concern and interest.
I have been working with Mathieu on many FEA and simulation projects in the last 10 years. Mathieu and his team at Optimec always deliver high quality work with very thoughtful recommendations. The results they provide are real-life solutions. Mathieu is a skillful engineer, team player and a very good open mind human being
When I think about Optimec Consultants, "exceptionally good" are the words that come to mind. For over 15 years, I have had the pleasure of working with Mathieu, on various FEA engineering simulation and design engineering optimization projects, and during which, I have been impressed with his engineering skills, his industry knowledge, and his expertise as well as the projects' final results and his recommendations.….Mathieu's assistance with our engineering simulation projects definitely made a great impact on our clients' product development success.
I have been working with Mathieu for over 20 years. His deep knowledge in FEA combined with many years of experience in different engineering fields makes him the perfect partner for any design projects. I've done enough projects with him to confirm that his FEA simulations fit very well the real life tests. He is always on top of the latest features and potential in FEA and constantly looking to add value in your global engineering process. If you add to his skills a good human being with open mind, transparency, teamwork approach and solution mode mindset than you have the perfect long-term partner.
Working with Optimec Consultants feels like an extension of your own team.  The Optimec team is very welcoming, helpful, and responsive, all while providing a wealth of knowledge in the simulation world.  It truly feels like you're working together on a task or project rather than being one of their clients.  From my past experiences, this is a rare quality that many companies don't possess.  I look forward to a continued great working relationship on many projects to come.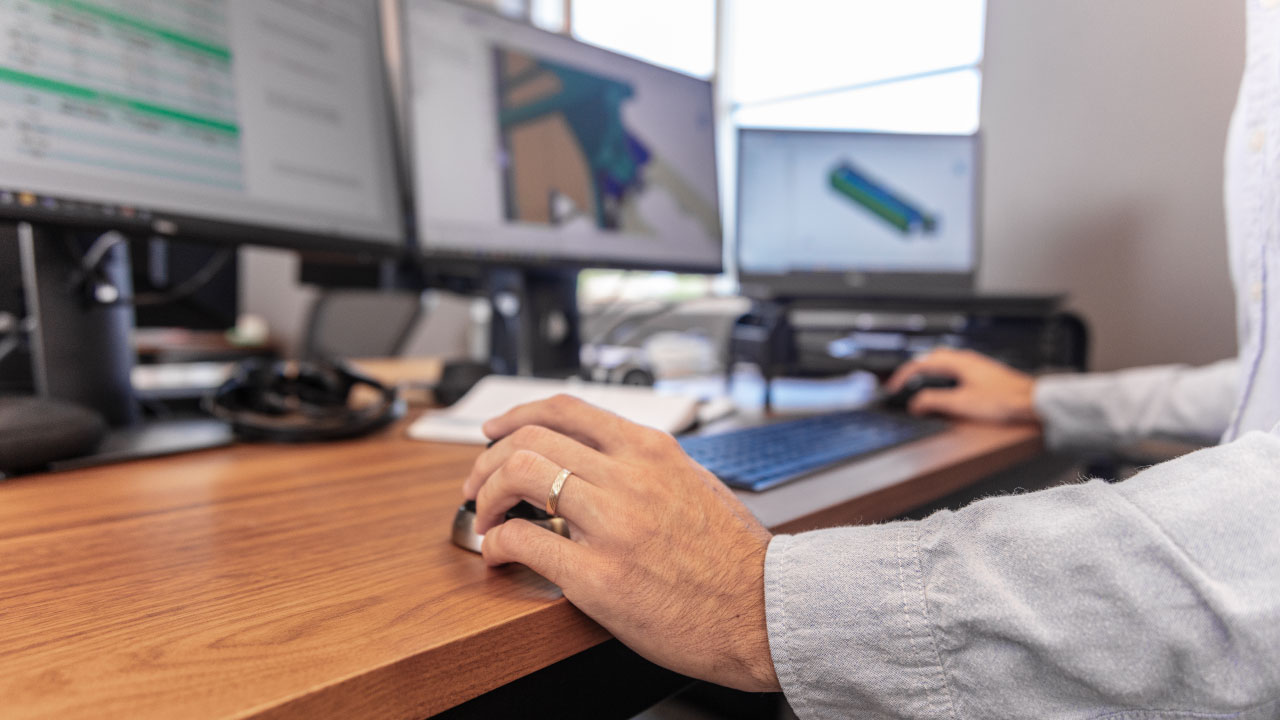 Partnering with best-in-class software and hardware providers
Partnering with best-in-class software and hardware providers
Leveraging our solid expertise and best in class engineering tools, we enable our customers to innovate in their product development processes and manufacturing workflows.
Accelerate our growth and confirm our leadership in the North American market in the field of computer-aided engineering (CAE) and product lifecycle management (PLM).
By offering our customers high added value expertise

 

By continuing our investments in the development of our experts

 

By leveraging strategic 

partnerships

 

By providing an extremely stimulating work environment

 
Customer Success
Customer success is at the heart of our values ​​to ensure the success and sustainability of the business. Customer success is ensured by our spirit of innovation, our passion for work, the sharing of our expertise and by our constant concern for value creation. Customer success is also ensured by unparalleled listening and focus on positive customer experience.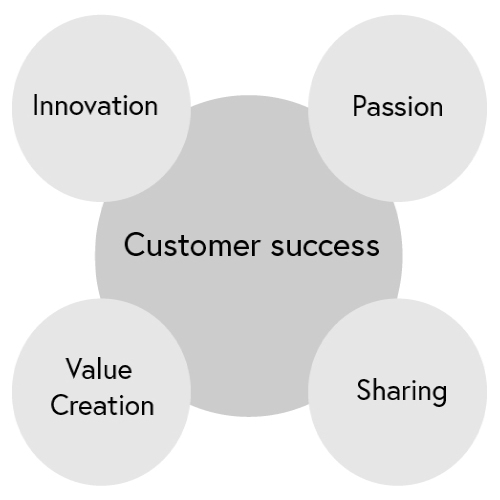 Innovation
Innovation is the essence of our raison d'être; we help our customers to innovate in the development of their products and manufacturing processes. To do this, we offer our customers state-of-the-art software tools and engineering methods. On a daily basis, innovation is encouraged in the development of our internal processes and in the search for solutions for our customers.
Passion
Passion translates into our interest and enthusiasm at work, our desire to excel, our curiosity to learn and our desire to win. Stimulated by our work, we do things by conviction and not by obligation.
Sharing
The preferred consultative approach in the business consists in sharing our expertise and our best practices with our clients to promote technology transfer and support them for success. Internally, the generosity and the quality of our exchanges and constant sharing of ideas and knowledge allow us to accelerate the development of the team.
Value creation
We strive to make our interventions with our customers meaningful and successful. In fulfilling our mandates, we ensure that we deliver superior quality work thanks to the expertise of our employees. Making a difference for our customers, in addition to meeting and even exceeding their expectations, is the real engine of our organization.