Become a mechanical designer with CATIA today
CATIA Mechanical Designer helps you manage the end-to-end mechanical design processes for engineers, product developers, and more.

The advanced application suite allows you to conceive your mechanical products from the original idea to final design revisions.

Easily design with sheet metal parts, assembly creation, parts design, mechanism motion, 3D mockup reviews, drawing a generation, and more. 
CATIA Mechanical designer
Ease all your mechanical design processes
Impressive Modeling Possibilities
CATIA provides high geometric accuracy. Engineers can iterate painlessly without the model underperforming.
Aerodynamic Kinematics and Dynamics Simulations
Add smart movements to your assembly and validates mechanism
Create for Manufacturing
Design parts that fit your manufacturing system.
Work on Large Assemblies with Simplicity
Based on the cloud, the solution allows team members to work simultaneously in a collaborative environment, while fulfilling their individual tasks, from few components to thousands of parts.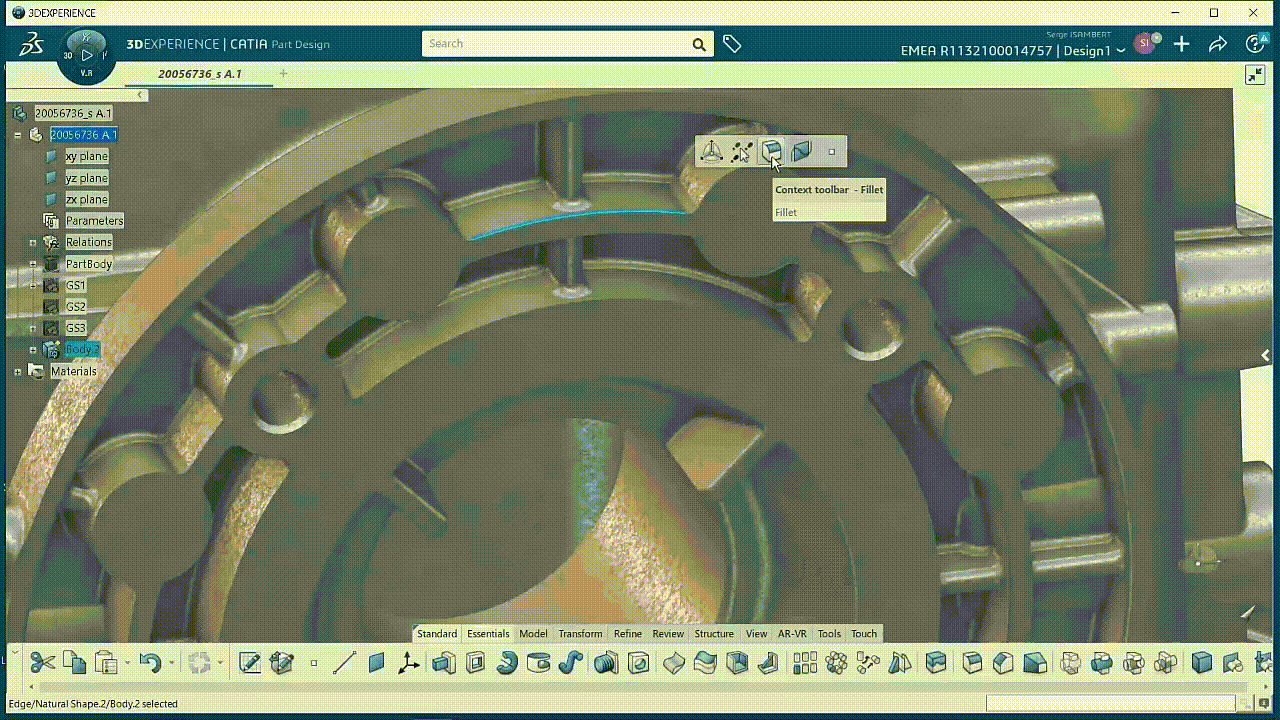 CATIA Mechanical designer
Main benefits
Conceive complex mechanical parts and projects
Design refined 3D parts exploiting surfacing capacities and solid modeling tools.
Easily and accurately illustrate 3D models
Simulate assembly kinematics
Import and read any CATIA format documents (*CATPart).
In a single model through the full definition of 3D tolerances and annotations, produce product manufacturing information.
Remove review backlog, detect and track modifications, test weight diffusion, and explore digital mockups with tangible engineering data.
CATIA Mechanical designer
Boost your efficiency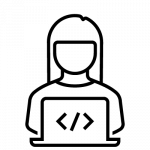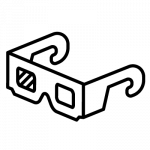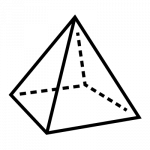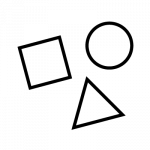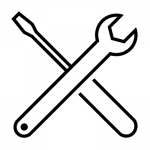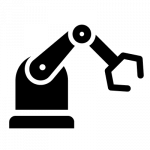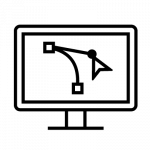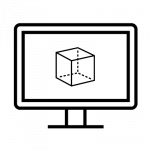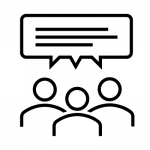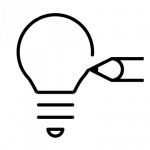 CATIA Mechanical designer
A cloud-based solution powered by the 3DEXPERIENCE platform
Handily collaborate with team members, clients, and external partners directly on the platform. Moreover, get easy access to the latest catalog of apps and online services.
Access all your data securely at any time from anywhere with easy storage on the cloud.
Control digital access and allow users to see only what they need to see, hence protecting your intellectual property.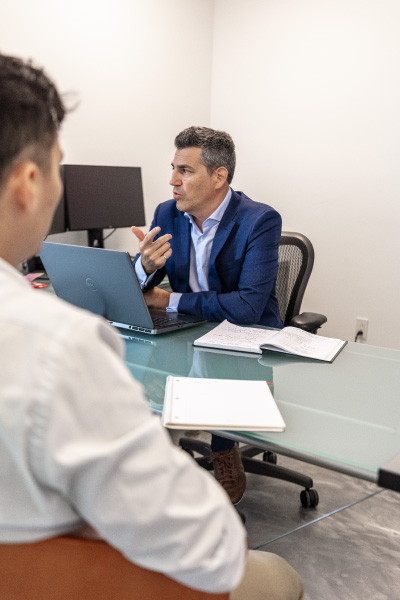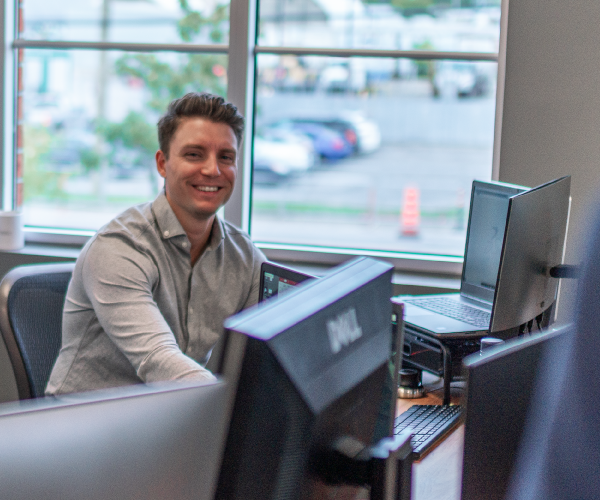 CATIA Mechanical designer
Speed up your mechanical design approaches
Dedicated communities on the 3DEXPERIENCE platform to share content across chat, video, streams, and user-tagged comments.
Personalized views through customized dashboards using information from all sources and set alerts for data feeds.
Strengthen decision-making and accelerate design maturity with concurrent design.
Refined digital access allows you to protect your intellectual property.
CATIA Mechanical designer
Roles included in this mechanical design engineering offer
Mechanical Designer
Design advanced mechanical products and parts, from the concept to design revisions.
3DSwymer
Facilitate collaboration, data organization and bring continuity to your business by connecting everyone on the 3DEXPERIENCE platform.
Collaborative Industry Innovator
Cross-disciplines collaboration on the 3DEXPERIENCE platform with full traceability and flexibility to imagine and define new products.
Design / Engineering Learner
Master Mechanical Designer, Collaborative Business Innovator, Collaborative Business Industry and more thanks to a dedicated e-learning application on the 3DEXPERIENCE platform.
CATIA Mechanical designer
Pricing
CATIA Mechanical Designer
3DSwymer
Collaborative Industry Innovator
Online learning content
Dedicated online support
20% OFF
* Excluding applicable selling taxes and total price will be paid in local currency.
* You will be redirected to Dassault Système's website to complete the transaction.
Buy Quaterly
CATIA Mechanical designer
Why you should buy online today
30-day money back policy
Take our solution for a test drive. If it doesn't meet your needs, request a refund within 30 days from the date of purchase. 
Personalized Learning Journey With Optimec
Benefit from Optimec Consultants custom offer to master the solution with our onboarding support. You can either learn at your own pace with online content or reach out directly to our crew to accelerate your progress and become an expert too.
Direct Support From Our Experts
Get personalized support from Optimec Consultants on your specific customer communities on the 3DEXPERIENCE platform. Talk with people just like you or explore our knowledge library.